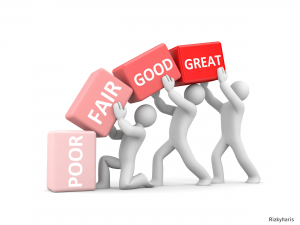 I am a human performance technologist, which means I work with you and your learners to identify skills, knowledge, or behavior (performance) that don't live up to expectations.  First we analyze and identify the desired performance or outcomes and write learning objectives that define those outcomes.  Then, together with you, I design and develop a learning solution that closes the performance gap.  I specialize in scenario-based learning solutions (including eLearning) that places learners in the most realistic job setting possible, with a progression of in-context work problems for them to practice on.
My background includes 7 years of instructional design experience and 18 years of college science instruction, especially in the life sciences.  That means I love to teach and train as much as designing and developing learning solutions.
Please click on the portfolio tab to see examples of my work.